The recipe for happiness.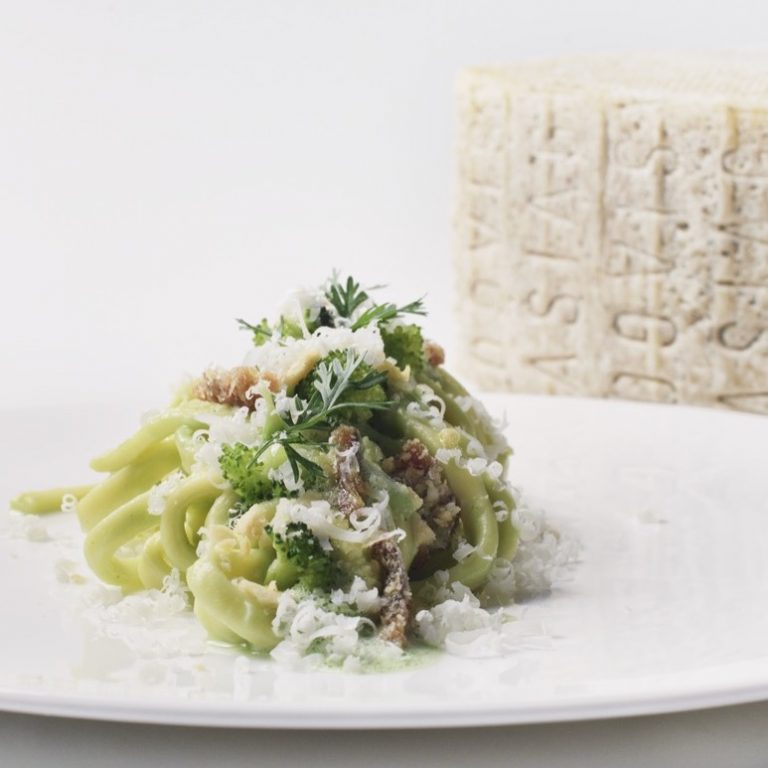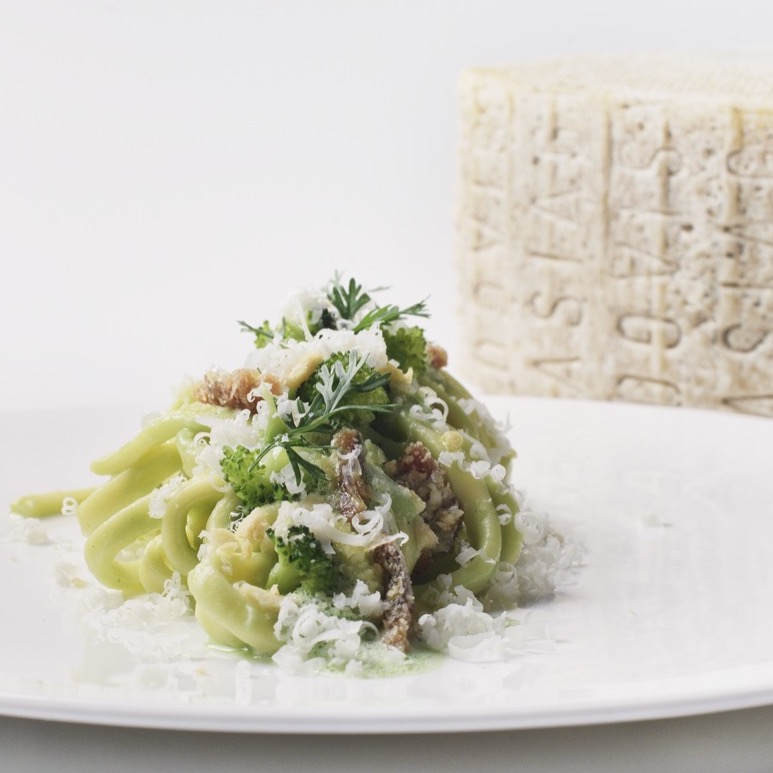 Sweetbreads wrapped in chard leaves on Asiago PDO Fresh fondue and crunchy vegetables.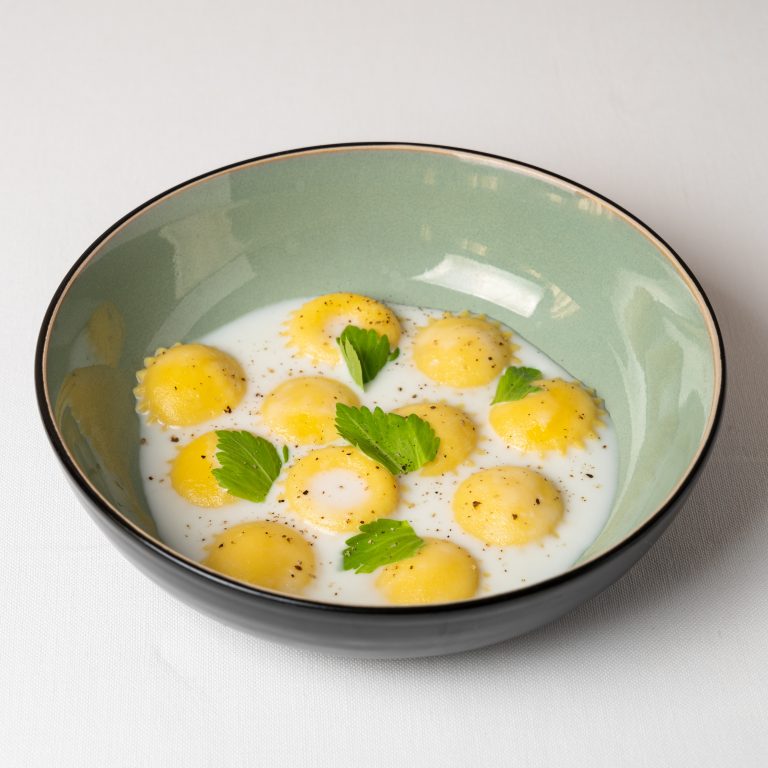 Absolute of Asiago PDO Extra Mature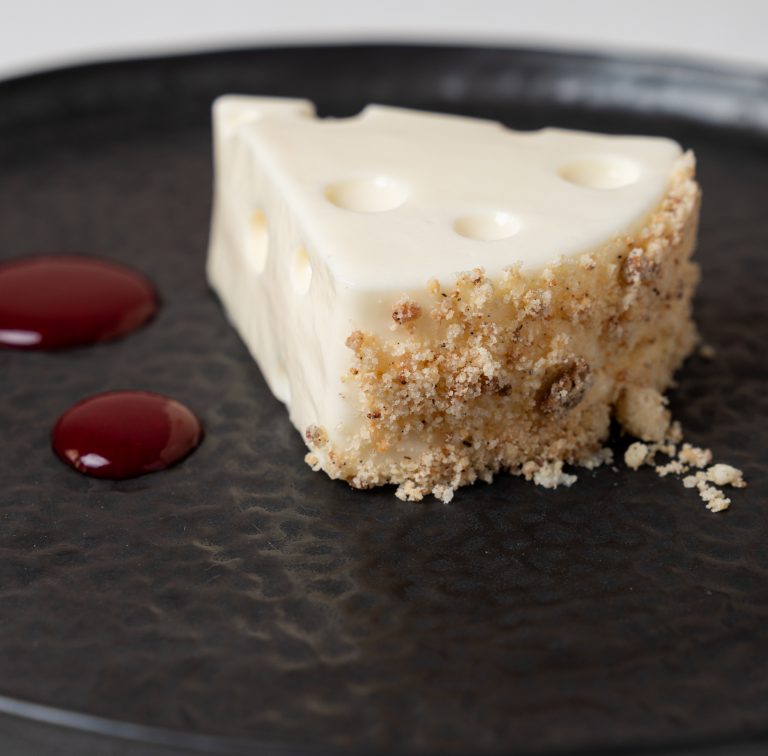 Panna cotta of Asiago PDO Fresh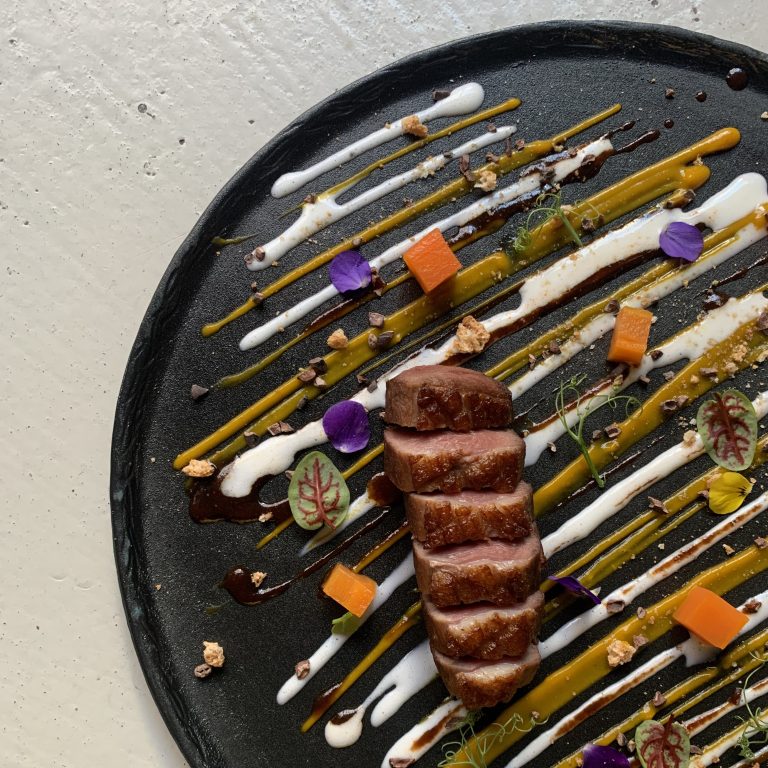 Duck breast, pumpkin with amaretto, Asiago PDO Fresh Reserve sauce and cocoa beans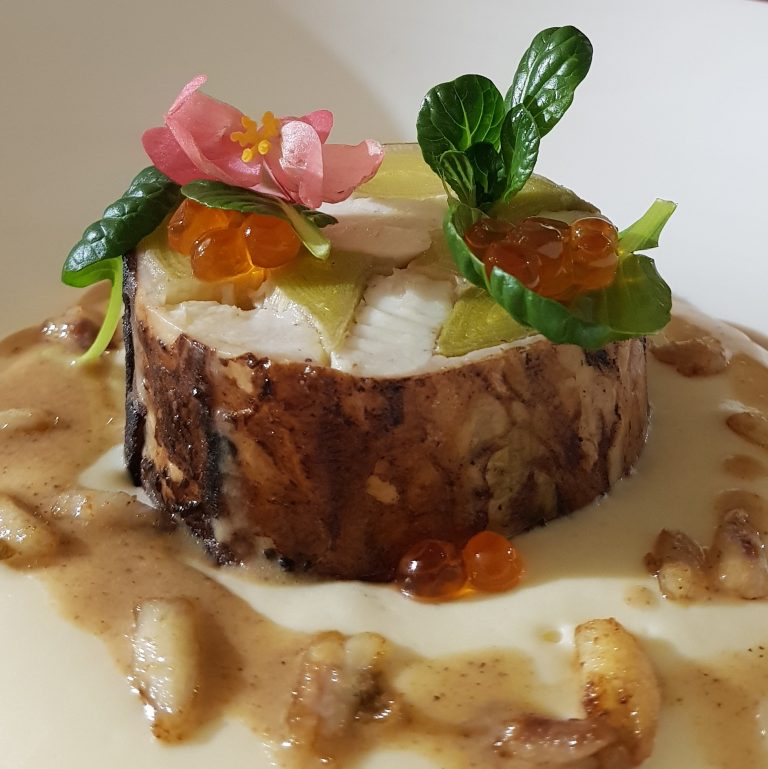 Composition of homegrown turbot and leeks with a hint of mustard and honey, restricted to Safari, Asiago Dop Aged Product of the Mountain fondue and smoked salmon roe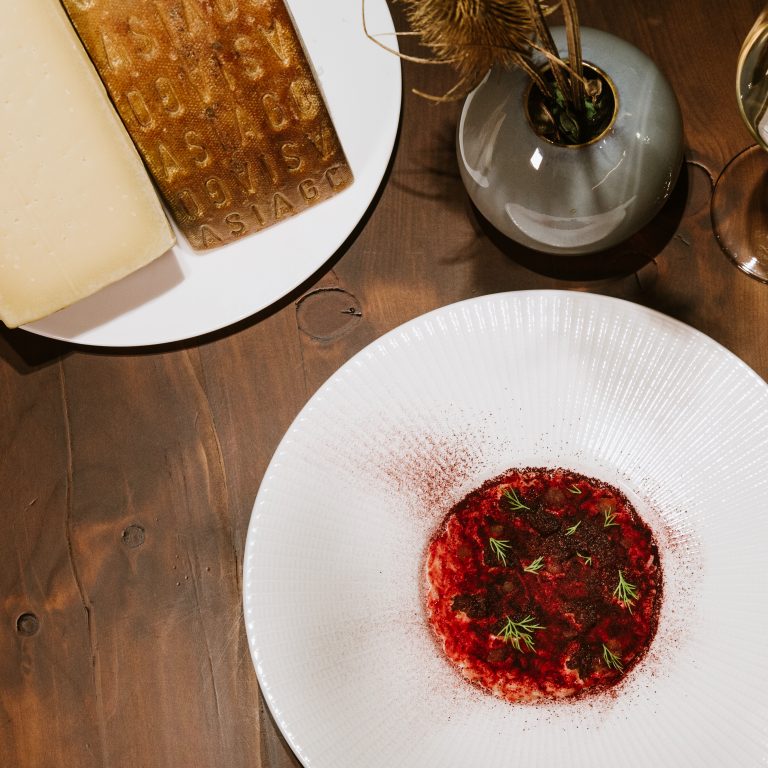 Risotto, Asiago PDO Extra Mature, roe deer, hay gel, turnip powder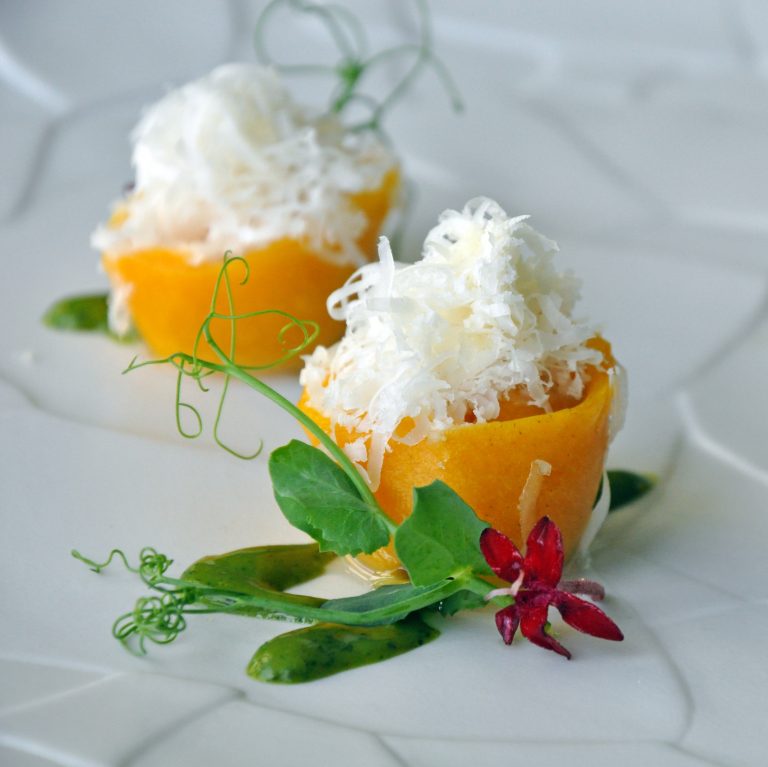 Tortelli with chervil sweetbreads and Timut pepper with turnip greens cream, tarragon and Asiago PDO Aged Product of the Mountain.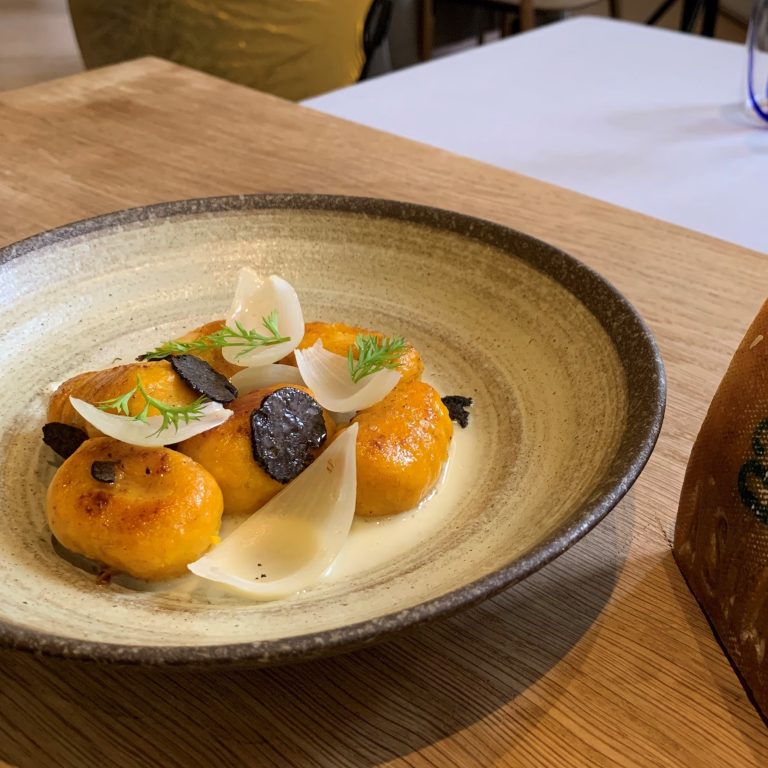 Pumpkin gnocchi with Asiago PDO Extra Mature fondue, sweet onions and black truffle.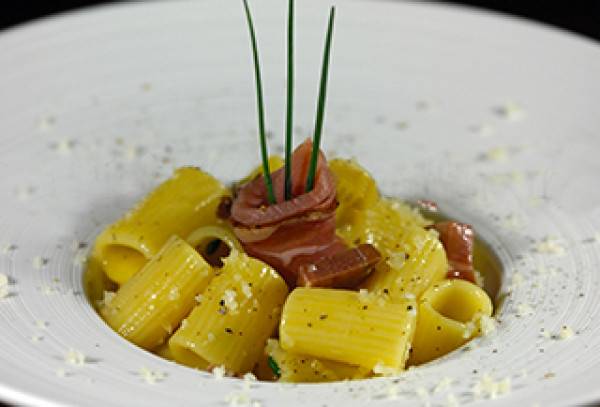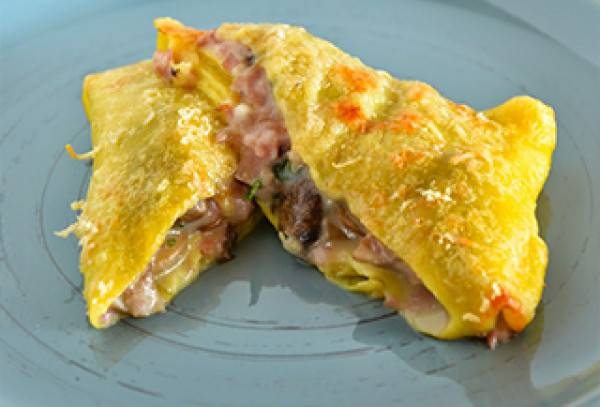 Fagottini with ham and mushrooms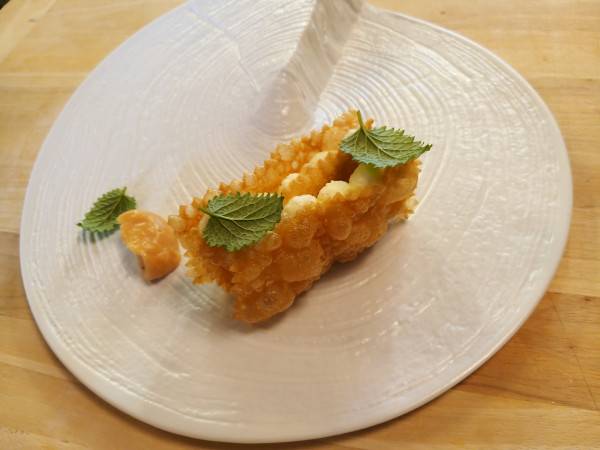 Salted crostolo with Aged Asiago PDO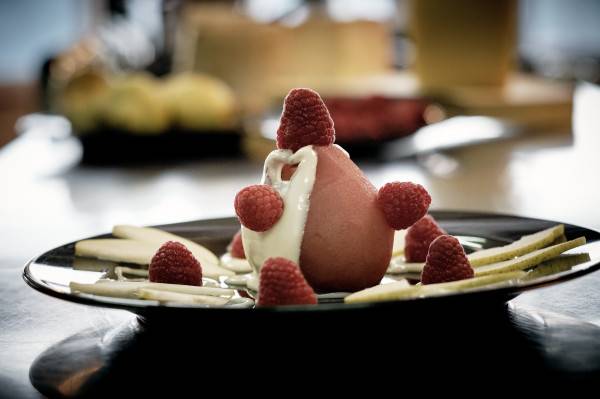 Pears glazed with Fresh Asiago PDO and raspberries
Not much time for cooking?
You'll find the goodness of Asiago DOP in lots of prepared dishes:
tasty recipes of the best brands, ready for your immediate enjoyment!
Find out which companies collaborate with Asiago DOP cheese.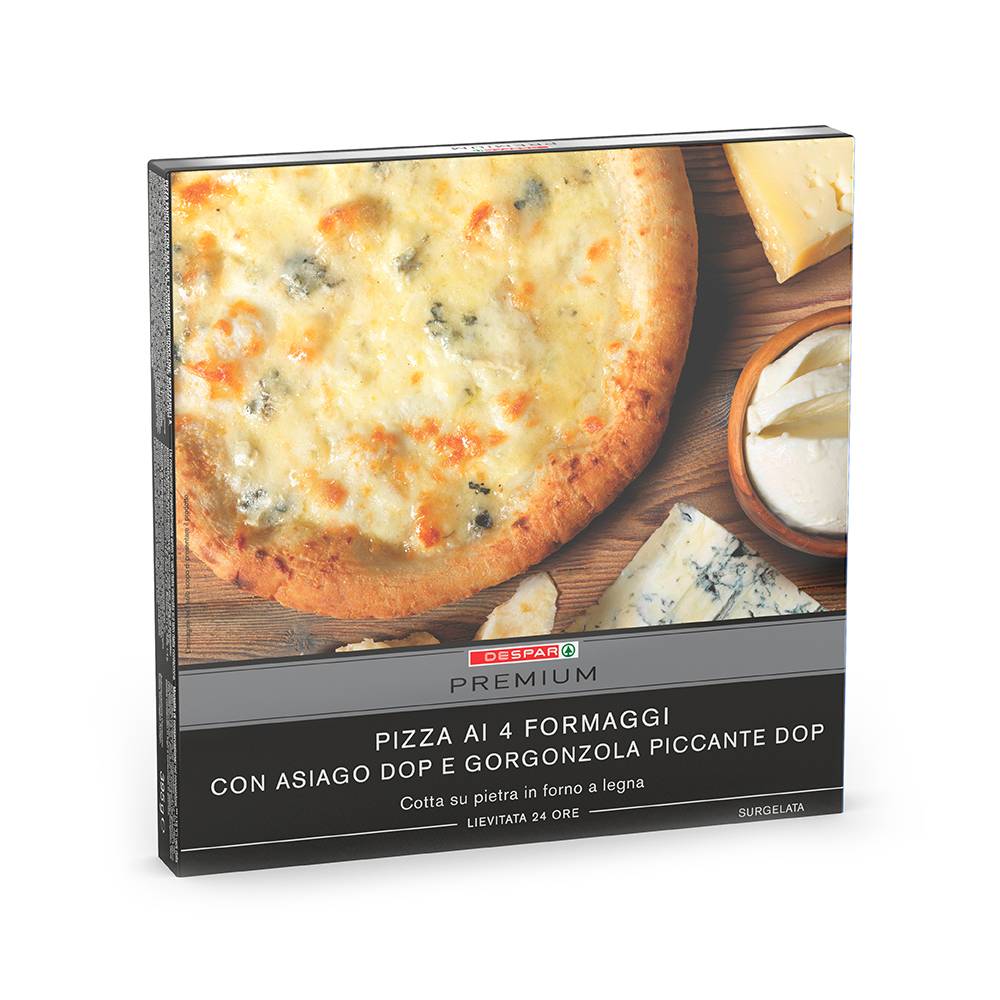 Pizza ai 4 Formaggi con Asiago DOP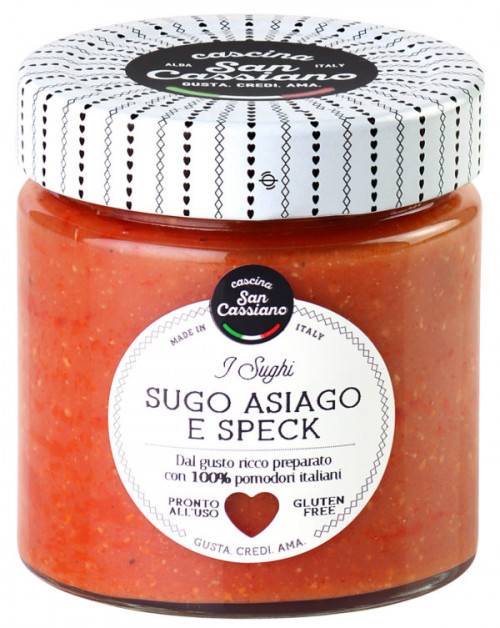 Sugo Dolomiti con Speck e Asiago DOP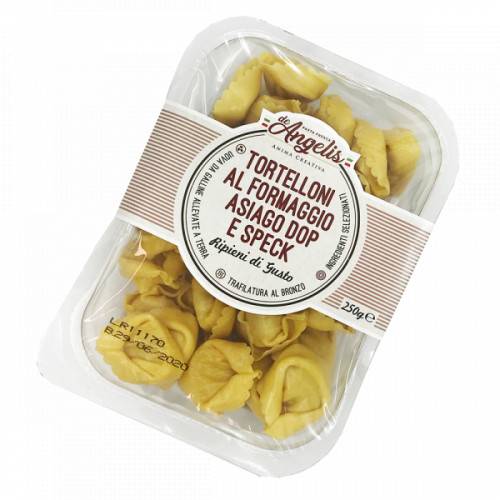 Tortelloni al formaggio Asiago DOP e Speck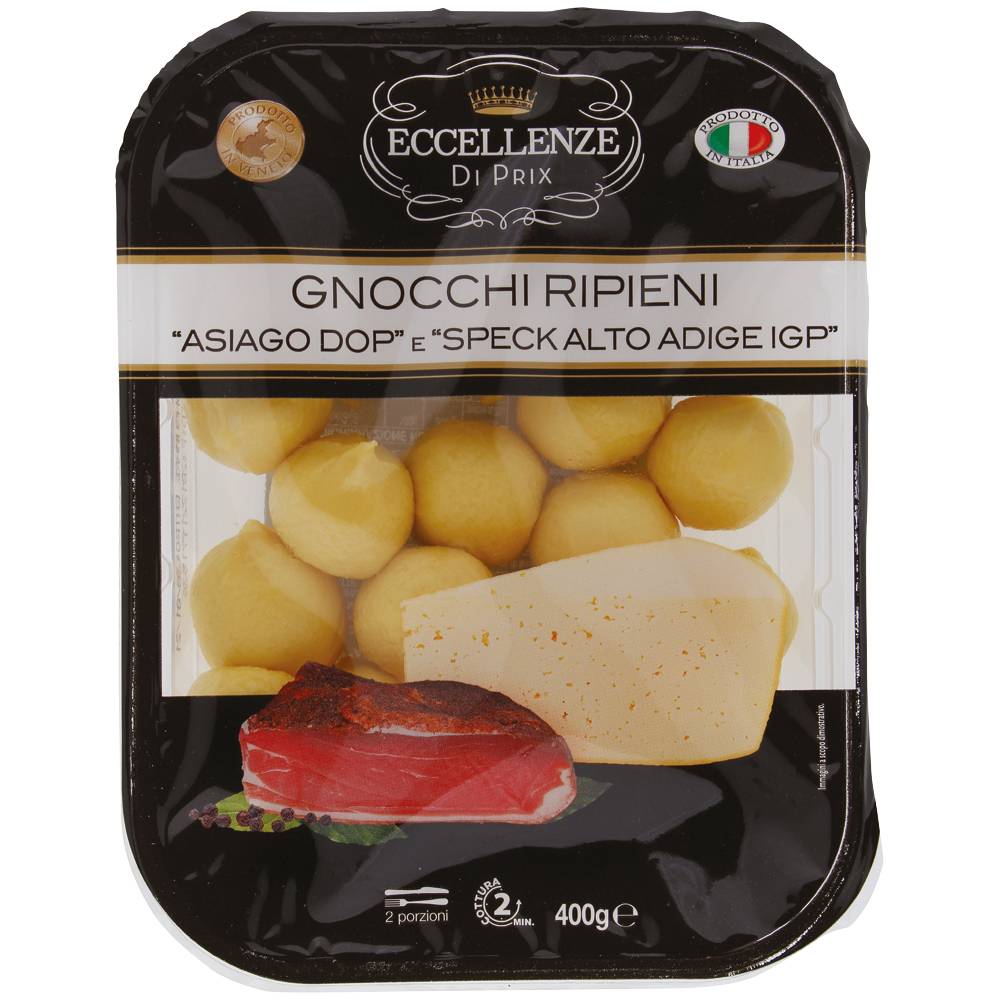 Gnocchi ripieni con Asiago DOP e Speck Alto Adige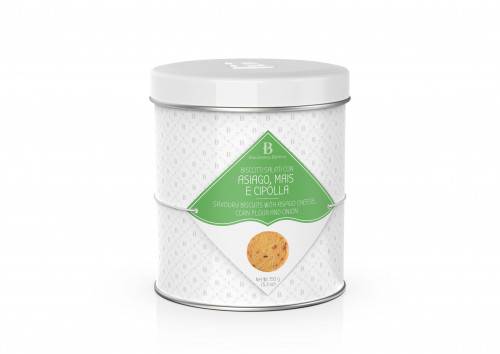 Biscottini con Asiago DOP, Mais e Cipolla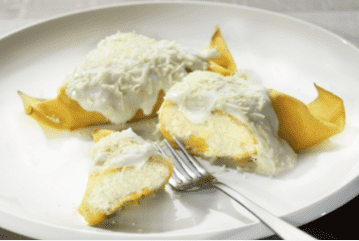 Crespelle ai formaggi e Asiago DOP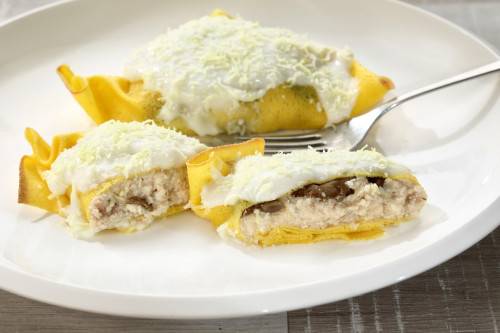 Crespelle con chiodini e Asiago DOP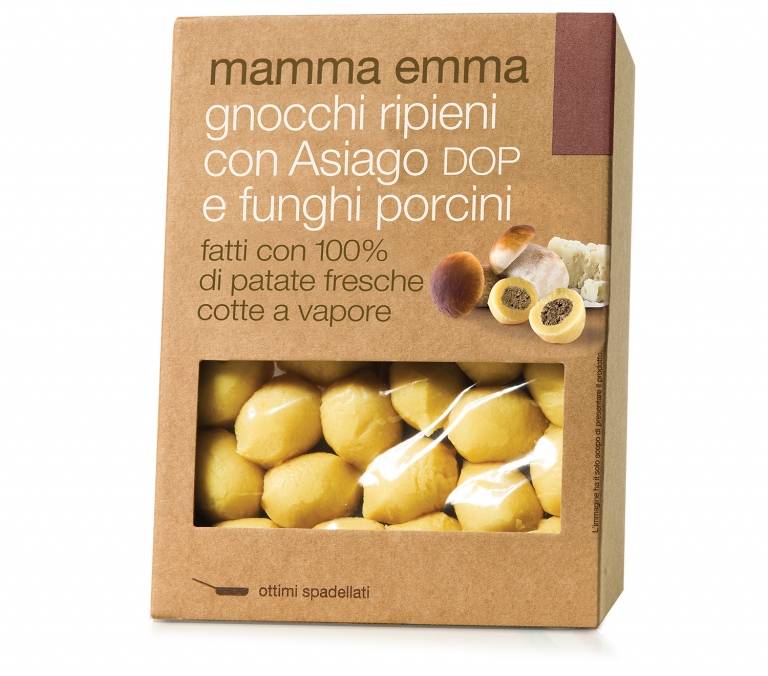 Gnocchi ripieni con Asiago DOP e funghi Porcini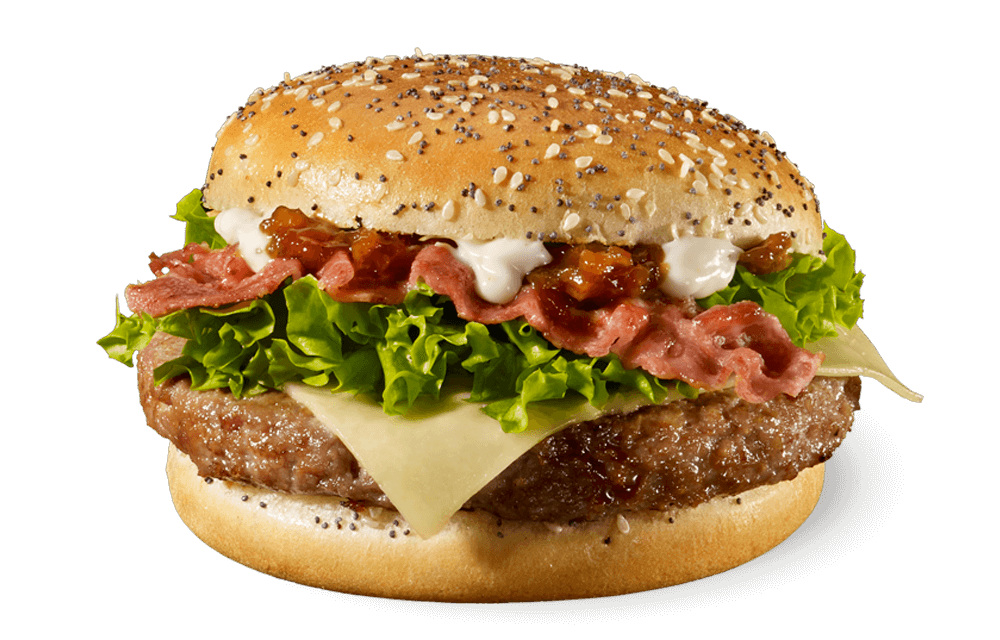 My Selection Asiago DOP & Bacon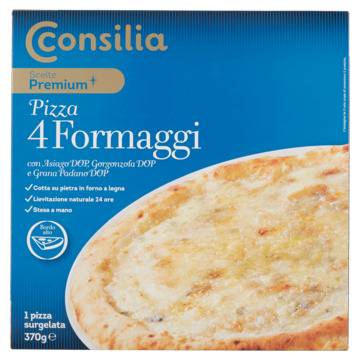 Pizza 4 Formaggi con Asiago DOP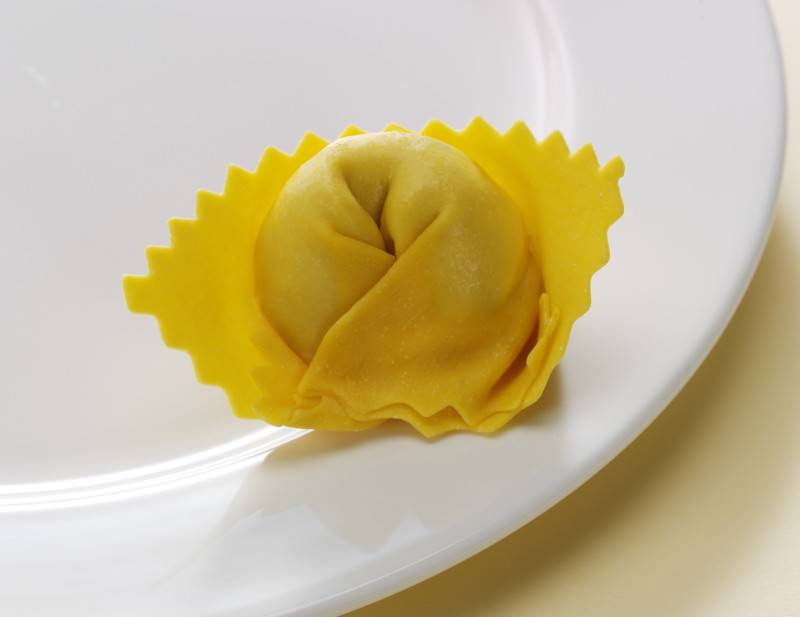 Cappellacci con Radicchio Rosso e Asiago DOP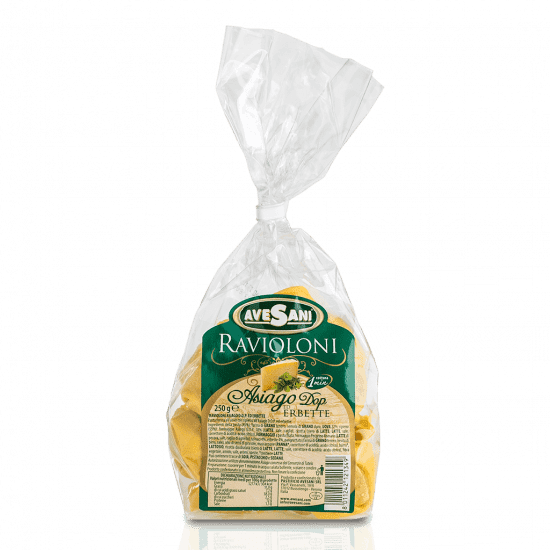 Ravioloni Asiago DOP ed Erbette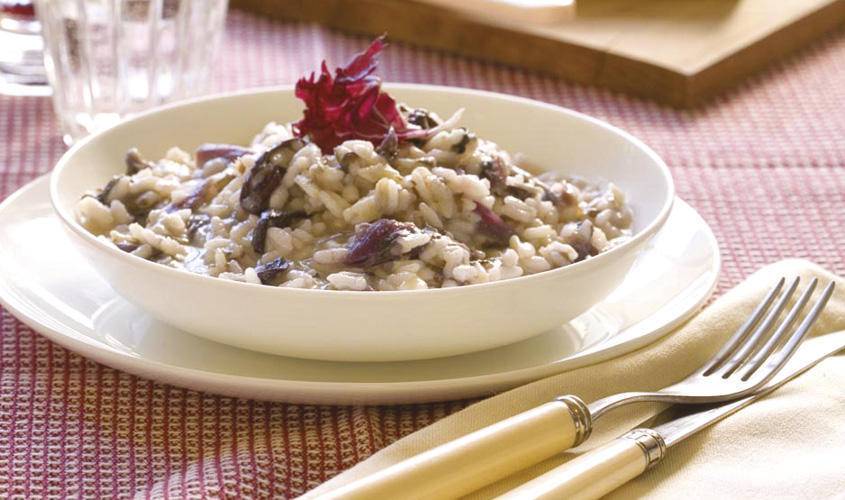 Risotto Radicchio Rosso e Asiago DOP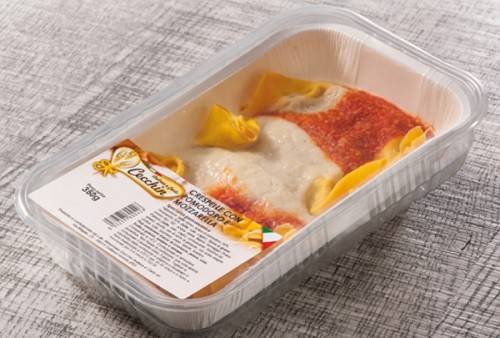 Crespelle con chiodini e Asiago DOP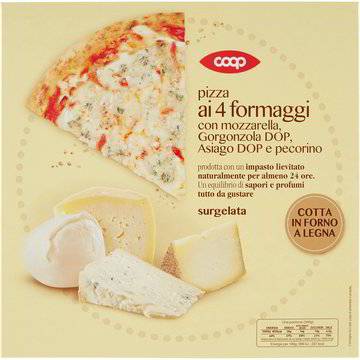 Pizza ai 4 formaggi con Asiago DOP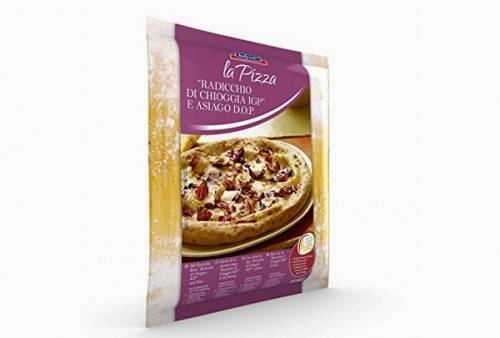 Pizza Radicchio di Chioggia e Asiago DOP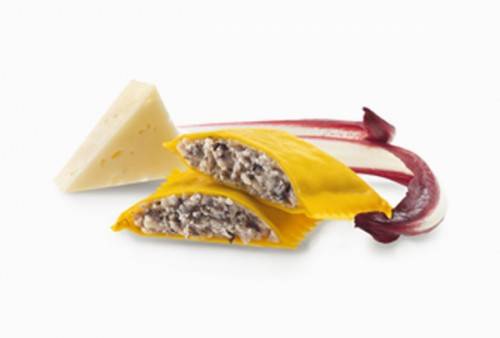 Ravioloni con Asiago DOP e Radicchio di Treviso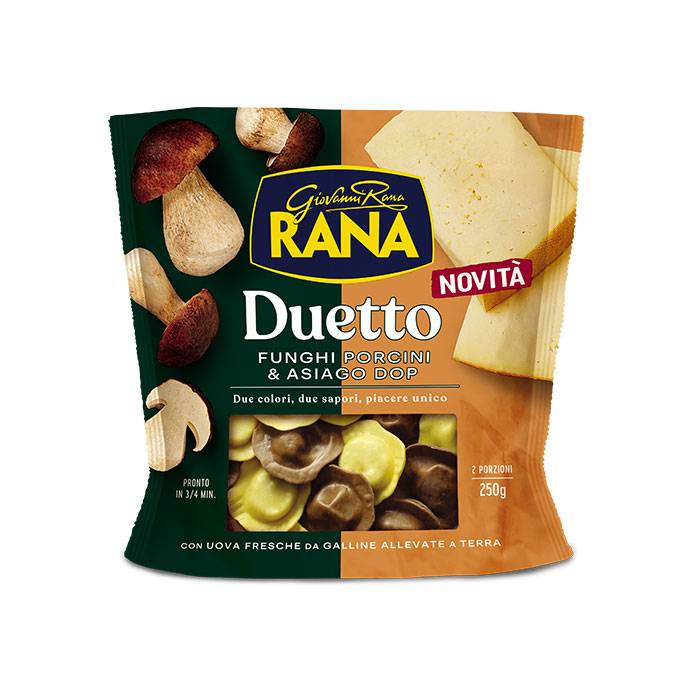 Duetto funghi Porcini e Asiago DOP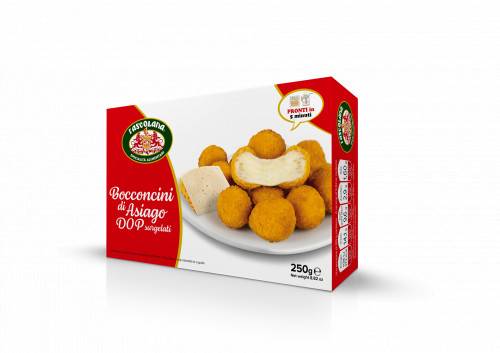 Bocconcini di Formaggio Asiago DOP
Asiago PDO: why is it considered ideal for athletes?
Nutrition is a fundamental consideration for those who engage in sports, particularly at the competitive level. A healthy, balanced diet helps the athlete develop muscle mass and maintain concentration during training. Asiago POD provides an excellent protein and mineral contribution (especially with regard to calcium), important both for muscular recovery and for mineralization of the bones.
Fats are another source of energy, fundamental for athletes who must consume the proper amount of essential fatty acids necessary for fluidity of function of the cellular membranes. From the standpoint of fats,
Asiago POD adds a moderate amount of cholesterol and can be included in the athlete's diet, since it contains excellent quantities of essential fatty acids and provides important energy for the performance of the athletic activity
since it contains excellent quantities of essential fatty acids and provides important energy for the performance of the athletic activity
Cheese, fats and cholesterol: how much Asiago PDO should a person consume?
Often we worry about the fats and cholesterol in cheese: for this reason it is important to choose the type carefully and pay attention to the quality, quantity, and frequency of consumption.
The daily consumption of cholesterol ideal to prevent cardiovascular risk, should not exceed 200 mg a day: both Fresh Asiago POD and Aged Asiago POD are considered moderately fatty cheeses with a cholesterol content of about 86 mg for every 100 g.
Moderate consumption of cheeses of this kind (about 50 g) will not cause weight gain or cardiac disease, particularly if the diet is based on the health principles of the Mediterranean plan, rich in vegetables and with constant motor activity.
In any case, the INRAN (National Institute of Research on Food and Nutrition) recommends eating cheese up to three times a week.
Asiago PDO for seniors: why is it an ally against osteoporosis?
According to the Italian Society of Human Nutrition (SINU), women from 18 to 59 should consume 800 mg of calcium a day, while after 60 the ideal amount is 1000 mg a day; the same is true for men. Asiago POD cheese is an excellent source of calcium; while 100 g of Fresh Asiago POD contains 700 mg di calcium, 100 g di Aged Asiago POD actually contain 990 mg of calcium, equivalent to almost the entire daily requirement.
That is why adding Asiago POD to the diet of people over 60 is important: in addition to being a precious source of minerals (like calcium), it provides an excellent contribution of proteins with high biological value, important for the maintenance of the skeletal muscles as well as the heart.
Asiago POD, as part of a diet rich in fruit, vegetables, whole grains, and pulses, will also provide an adequate amount of calcium and contribute thereby preventing osteoporosis.
Can lactose-intolerant people eat Asiago PDO?
Even people who are lactose intolerant can enjoy Asiago POD. The content of lactose in Aged Asiago POD , in fact, is close to zero. It is during the aging process that lactose tends to degrade, splitting naturally into the two sugars that compose it, glucose and galactose. The level of lactose in Medium-Aged, Long-Aged and Extralong-Aged Asiago POD – is 0.01 grams per 100 grams of product. Even Fresh Asiago POD has a very low level of lactose: only 0.06 grams per 100 grams of product.
Children and Asiago PDO: why add it to their diet?
Children have a greater need of nutrients, calories and proteins than adults because of the rapidity of their growth.
They can start consuming cheese as soon as they are a year old, and it is preferable to start with an aged cheese like Aged Asiago POD, which is naturally lactose-free and has a high calcium content.
Some children, especially younger ones, prefer Fresh Asiago POD, which is softer and easier to eat. Fresh Asiago POD lends itself very well to a balanced diet, as it is rich in calcium, proteins, and minerals that are important for the growth
strengthen the immune system. Until the age of 6, according to the nutritionists, children should consume cheese 2 or 3 times a week, in portions of 30-50g.
Delicious and good for you: how does Asiago PDO help us stay healthy?
Asiago POD is rich in important nutrients that contribute to our wellbeing.
Vitamin A
Important for the growth of epithelial cells (like the skin), the bones and for embryonal development.
Vitamin E
Slows aging of the cells thanks to its antioxidant properties.
Fatty acids
Auric, stearic, myristic, vaccenic, oleic and polyunsaturated fatty acids have anti-inflammatory and anti-aggregant properties helpful in the prevention of thrombosis and embolism, and they promote mineralization of the bones and muscular development.
Bioactive peptides
Benefit the cardiovascular system and help to regulate blood pressure.
Calcium
Fundamental for the construction of the skeleton and teeth. Protective against tumors of the colon.
Asiago PDO for the food service.
Concrete initiatives, new ideas, and many projects for supporting Italian restaurants and valorizing the excellences of our country. More than a supply chain, a team that is growing together. More than a supply chain, a team that is growing together.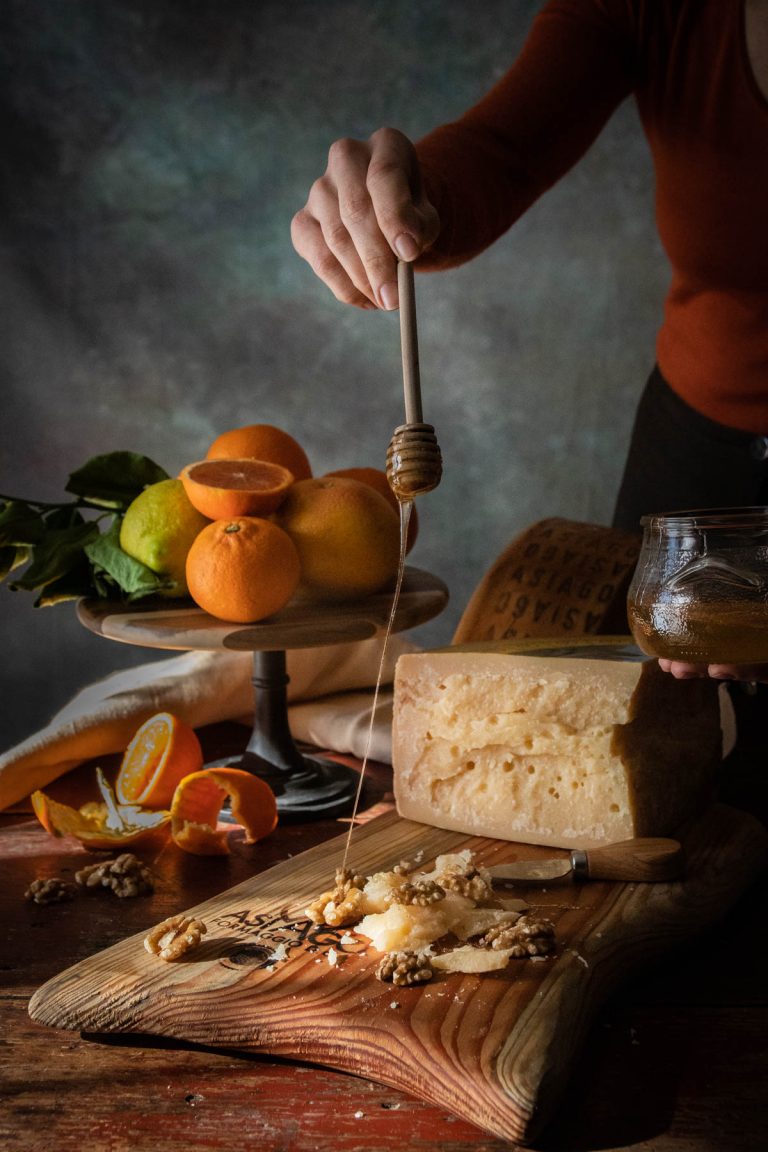 Asiago PDO meets German food service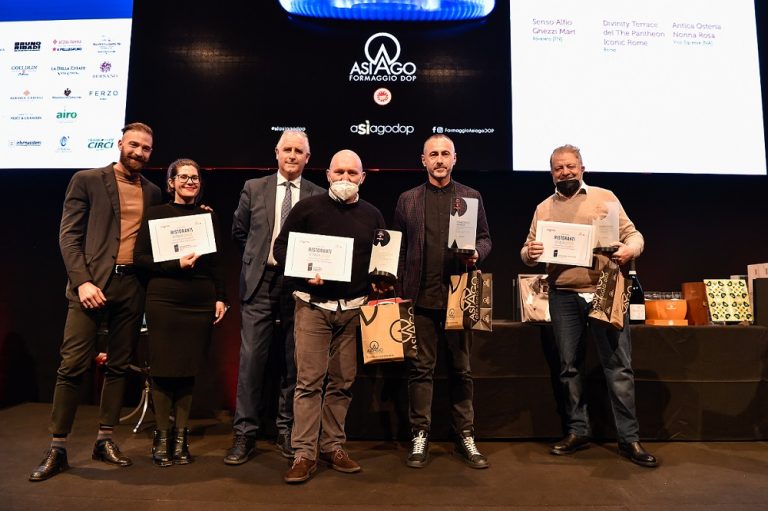 Asiago PDO awards the best chefs in Italy